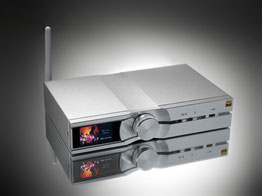 iFi Audio präsentiert den neuen NEO Stream
iFi Audio stellt mit dem neuen NEO Stream die neueste Erweiterung der NEO-Serie vor. Der Streaming-Player verfügt über einen integrierten D/A-Wandler und wurde von Grund auf neu konzipiert, damit er eine hohe klangliche Leistung und gleichzeitig hohe Flexibilität ermöglicht. 
Der NEO Stream unterstützt unterschiedliche Arten des Streamings, welche dank seiner Open-Source-Architektur im Laufe der Zeit erweitert werden. Zum Verkaufsstart stehen folgende Optionen zur Verfügung: NAA, DLNA/UPnP, Apple AirPlay, TIDAL Connect, Spotify Connect und ROON Ready. Zudem erlaubt iFi's Stream-App das Streamen von Musikdateien von einer angeschlossenen USB-Disk.  Der NEO Stream kann auf zwei unterschiedlichen Arten verwendet werden: zum einem über den eingebauten D/A-Wandler direkt an einen Verstärker oder Aktiv-Lautsprecher oder zum anderen über die Digital-Ausgänge an einen D/A-Wandler, im zweiten Fall als Streaming Bridge.
---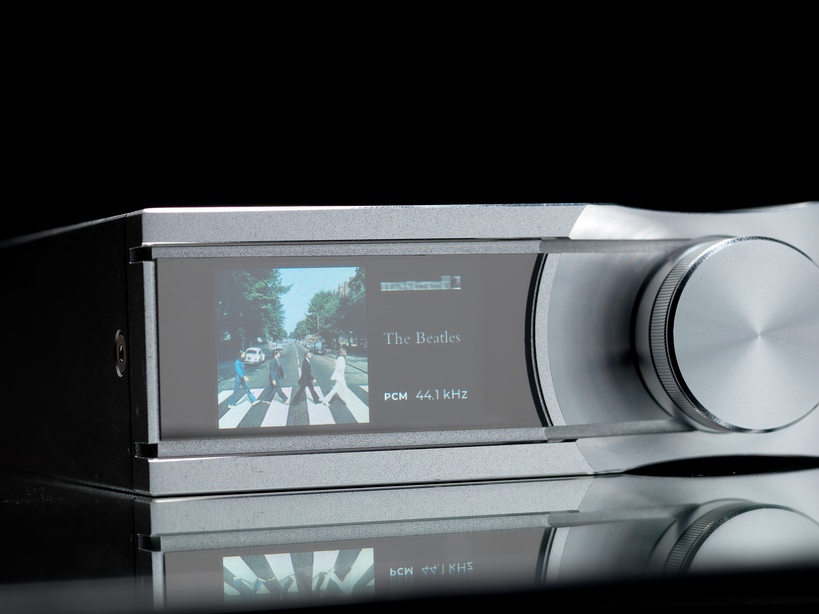 Unabhängig davon, ob der integrierte D/A-Wandler benutzt wird oder nicht, ist die Hi-Res-Audio- Unterstützung des NEO Streams auf dem neuesten Stand der Technik: PCM bis 32-Bit / 768 kHz, alle DSD-Formate bis DSD512 und DXD mit einfacher und doppelter Geschwindigkeit sowie MQA bis 384 kHz (MQA-Decoder, MQA Passthrough).
Bemerkenswert ist, dass dieses Niveau von Hi-Res-Audio nicht nur über die LAN- und USB-Eingänge, sondern auch über Wi-Fi unterstützt wird (Ein stabiles 5GHz-Wi-Fi-Signal mit voller Stärke ist für 384 kHz PCM, DSD256 und höher erforderlich). Der NEO Stream bietet eine Anschlussvielfalt, die in dieser Preisklasse für einen Netzwerk-Musik- Streamer einzigartig ist, sowohl in Bezug auf den Umfang als auch die Spezifikationen.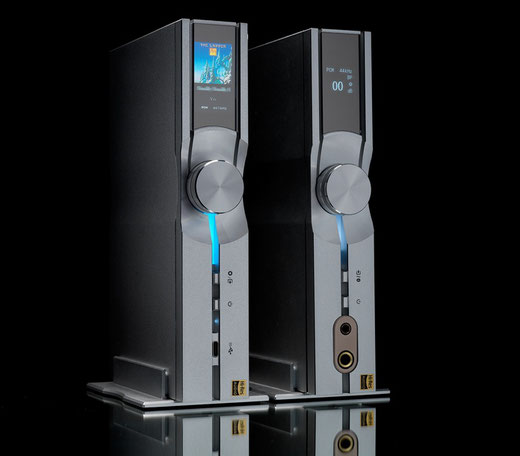 Folgende Eingänge stehen zur Verfügung: Dual-Band Wi-Fi (2.4GHz and 5GHz) 802.11a/b/g/n/ac, Gigabit Ethernet (LAN) 1x RJ45; 1x M12; 1x Optical LAN, 2x USB-A und 1x USB-C System Update Port (OTA – Over The Air – Updates). An Ausgängen stehen zur Verfügung: Analog 1x Stereo RCA; 1x 4,4 mm, Ultra-Res Digital (PCM 768 kHz, DSD512), 1x HDMI-I2S, 1x USB-A (USB3.0), Hi-Res S/PDIF Digital (PCM 192 kHz) 1x Toslink, 1x Koax, 1x AES/EBU.
Eine Besonderheit des NEO Stream sind der M12 Ethernet Port sowie das optische LAN. Hierbei handelt es sich um eine von iFi Audio entwickelte Technologie, die über optische Leiter die Verbindung zur iFi "OptiBox" herstellt, die wiederum die Verbindung zum herkömmlichen Netzwerk bildet. Innerhalb des optischen LAN ist eine störungsfreie Signalübertragung mit 10 Gbps möglich. Erzielt wird dies durch eine galvanische Trennung und "Reclocking" der Netzwerksignale.
Die Stromversorgung erfolgt über ein externes Ultra Low Noise Netzteil von iFi Audio. Die Front ziert allen voran ein OLED-Display, das alle relevanten Informationen einschließlich Cover- Artwork darstellt.
Preis und Verfügbarkeit
Der neue iFi Audio NEO Stream ist ab sofort für 1.299,00 Euro verfügbar.
Weitere Informationen
WOD Audio
Westendstr. 1a
61130 Nidderau 
Tel. +49 (0) 6187 900077
E-Mail: info@wodaudio.de
Internet: www.wodaudio.com
---